HOTCAKES BAKES
CASE STUDY
"Born in Paris, France, to a family of cabaret artists, Hotcakes Owner Elfie Weiss witnessed firsthand the beginning of the crazy and iconoclastic spirit of cabaret. Her father, Paco, aka Henri Astier was one of the founders along with Jean-Marie Riviere and Marc Doelnitz of the Alcazar. The famous cabaret in the heart of St. Germain des pres where Elfie spent her youth was one of the central revolutionary and mythical places of Parisian nightlife.
Elfie's father used to work as a pastry chef when he was a young man in Paris in order to pay for his dancing lessons at the Paris Opera. Elfie's father shared with her his love for preparing the essential bread and "sweets of life." Elfie trained primarily with her father as well as in Paris' renowned bakery Gerard Mulot and Laduree.
In 2005 after having baked privately for many clients, Elfie decided that it was time to revive her family roots and opened a bakery with a little entertainment flair — Hotcakes Bakes!"
The Challenge
The previous platform was cluttered and impeded user experience through overcomplicated web design. Performance was not up to standard reducing conversion rates with prospective customers. With an emphasis on vibrant visuals to tingle the taste buds, the site lost the opportunity to showcase their culinary style through consistent imagery, maintaining the brand identity. Based on analytics, the old site was unoptimized for search crawlers, reducing the prevalence in search results making it difficult for prospective customers to discover the site through search engines.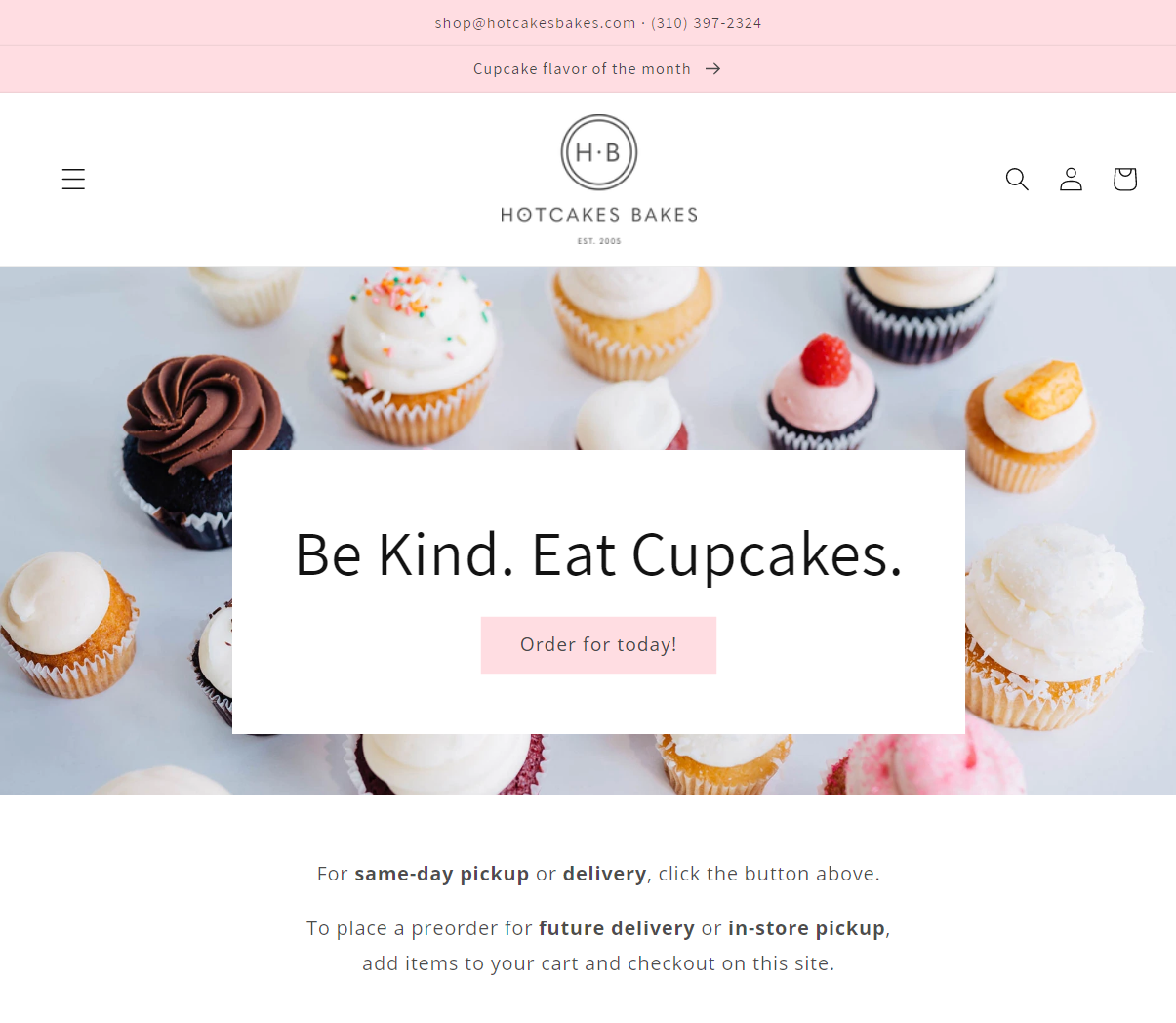 We migrated the website to Shopify for a clean and sleek design that kept their brand in mind while mitigating the low page speeds and reduced user experience that came with a cluttered platform. Solving these technical issues led to an improved page load speed of 50%.
New images on the homepage are more consistent with common backgrounds to maintain the feel of the brand throughout the page.
In an attempt to maintain brand consistency, we revamped their logo for a more visually appealing look that stayed true to the brand image. (Align with the brand's identity)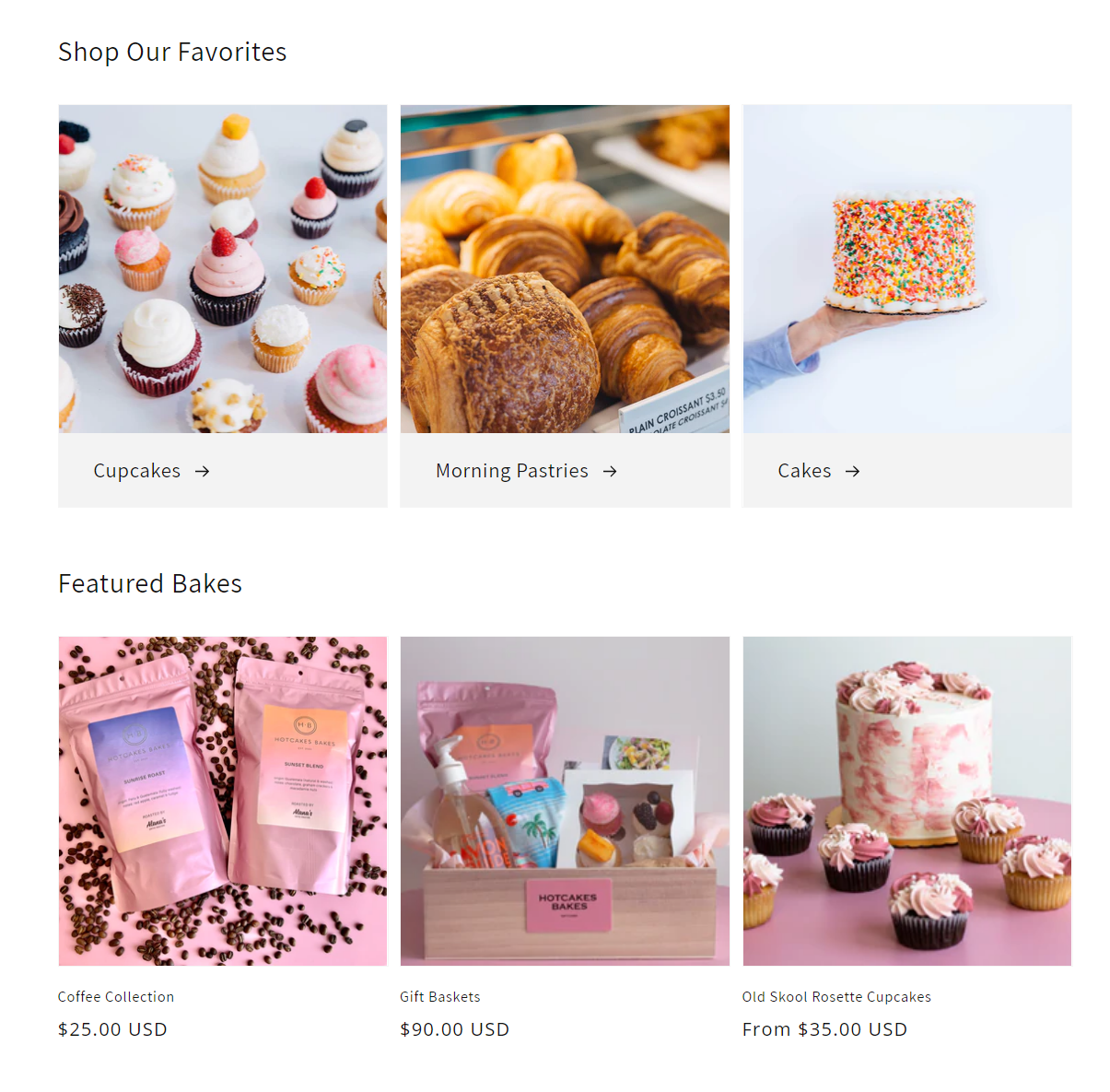 With roots in a classic French bakery, we strived to maintain the tradition while revamping their style to better suit the "laid back California vibe'. A pink and white theme provides a more modern and appealing look.
A new point of sales system was introduced, Toast, providing Hotcakes Bakes with new functionalities and services, specifically same day pick up. A pre-order service was also provided in order to increase excitement for new product launches, as well as to help Hotcakes Bakes gauge their demand for specific products.
Key theme features
Introduced post-purchase add-ons:
Integrated Shop Pay for 1-click purchase: